Category: Words to live by
Just thought I'd steal a quote from the love guru, Matthew Hussey:
"NEVER, EVER, EVER INVEST IN A GUY BASED ON HOW MUCH YOU LIKE HIM. INVEST BASED ON HOW MUCH HE INVESTS IN YOU."
I myself always get caught up in dating, that once I decide I like a guy, I fall hard and fast, and I put him on a pedestal in my brain. No matter how perfect a guy is, its detrimental to have the mentality that he's above you and this untouchable human, whose wonderful in every conceivable way. It negates you keeping standards as well as finding out who the man sitting in front of you truly authentically is, rather than your projected version of the ideal candidate. I get it, it's so easy to do. You think, finally, a guy I click with, who ticks most if not all of the main boxes! That's so dangerous though because if you suddenly pour yourself  & efforts into him it can come off way too strong and clingy. Its crucial men can feel at ease in the early stages of dating you, or they simply won't want to date you.
One of my favourite sayings when playing cards (yes I'm 25 going on 80, what of it?)  is, 'your hands are bleeding' meaning, your cards are showing! While I am a strong advocate of being your authentic self,  & being open and honest, you can't show off your whole hand right away. Play those spades, & clubs first, and let him work to get you diamonds, and finally your hearts. Take him outdoors, cut loose dancing with him & don't expect to be spoiled until he truly can't help but spoil you! Trust you'll be reigning as Queen of Hearts in no time if you take time to cultivate a solid foundation based upon an equal playing field.
Precisely why I thought I'd take a moment of your day to tell you. You deserve strong, true, easy love. However, if you think you've found it, keep yourself in check! Don't get ahead of yourself too fast, take some reality checks along the way. Remember they are a human with flaws, and that's okay. Match their investment level & keep your heels and your head high! xx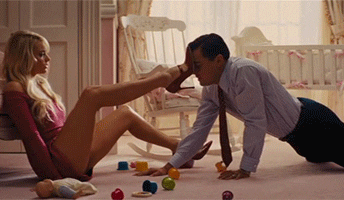 "A truly happy person is one who can enjoy the scenery on a detour." – Gregory Benford

If I've learned anything in my twenty-five years here on earth, it's that if people want you in your life, you will be in it. Simple as that. There's no ifs and buts if you want my company, you will make it happen. I've tolerated too many half-ass relationships (friends & romantically) and have come to the conclusion, that I'm through with your sorry ass, if you can't reciprocate the effort I'm giving you! Never chase love & affection, if it is not given freely, for one, it's not worth having, and secondly, they don't want you bad enough. Know your worth. It has taken me years to feel worthy of a great love, and some days, I feel as if I don't deserve it truthfully. However, I'm a strong, confident woman, who knows, I'm a mother-fucking-prize & whoever I choose to date next better treat me as such. My friend told me something which sounds a little off & harsh at first take, but I think its actually so on point, he said 'date someone who worships you & thinks you're a goddess.' If you have someone who just absolutely adores you, they won't fuck around with you, and they will make you feel so loved. Isn't that all we want to be at the end of the day, adored and loved beyond anything? I know I do. So tell those fuckboys to fuck off & drop anyone who isn't putting in an adequate amount of effort. Also, check yourself. Maybe it's you that is not putting in the effort? If you aren't, ask yourself why, and make a change either way! Either cut them off nicely and concisely or get your ass in gear and start being a good friend/romantic partner! I struggle with the fact that I'm an outgoing go-getter, who goes after what they want. So when I know I like someone, I go all in, which can and has scared a lot of guys off. I like my attitude though, I think more people need to be upfront in what they want (just don't be a creep about it!) For myself though it can be difficult to know when I need to pull back and see if they are as into it as I am.  I've been trying to be very self-aware of this as of late. Difficult doesn't even begin to explain it because when I like someone, I want more than anything to shower them in attention and affection! That is how I realize though, someone needs to treat me and that its love that happens when it's two people trying to outdo one another. Each person should feel as though one another treats them as a god/goddess. So if you aren't getting that great effort, I'm sorry, but its time to say goodbye! It's scary at first, but it will feel so liberating after, I promise! Not too mention, a good dose of fear, can make some people who were on the fence, come back full-force with their tail between their legs on occasion! So I did some cleaning-house today with some guys and I feel pretty relieved to be rid of some of these draining relationships. Here's to better days & better loving. xx
I feel like I'm in limbo. I've got all these amazing, happy, euphoric happenings going on, that I am so elated about; however, on the flip side, I've been having some really low lows, & been experiencing a lot of bad luck as of late. In stride, its great, because the lows, really make you appreciate the highs. So I'm feeling balanced, but simultaneously I also feel incredibly off balance. I'm a firm believer in karma, & I feel as though I have racked up a lot of good karma as of late, so I'd be lying if I wasn't frustrated with the lack of follow-through I'm getting with it. You will never regret kindness so I always strive to practice kindness daily & I believe it truly enriches your life. So I'm hopeful good things are coming my way, & I'm on the precipice of greatness.
My scattered thoughts, that I'm not really capable of penning out eloquently today are the following:
Foo Fighters are an absolutely incredible band, & David Grohl is such a joy and breath of fresh air to watch on stage. If you ever can afford to see them, go!
Dating is the easiest but also most challenging task a mid-twenties person can take on. I'm getting pretty tired of the song & dance, and just making decisions about it. Where's my prince charming I'm head over heels for, that reciprocates those feelings, at already!?
Your health comes first! I haven't always practiced this, because by nature I'm a people pleaser & do what's needed of me always, no matter what. However, you must know when you need a break, mentally or physically & take the self-care in order to do so. I'm trying harder to remember this & am better at recognizing when I need a break.
I feel like I need a hike up in the mountains, any takers?
Anyways, thanks for reading my random array of thoughts today. Ask me some questions! Also, go outside, & listen to some Foo Fighters! 
Ha Ling Peak – taken by yours Truly 
Blink-182 always comes to my head & serenades me with "Nobody likes you when you're twenty-three," and I truly believe they hit the nail on the head with that statement. Nobody ever told me nobody likes you at twenty-five though either. I feel as though from about twenty-two to at present twenty-five plus, you're floundering. You're old enough to know better yet young enough to still be figuring it all out. And it's scary! How am I expected to balance a perfect budget and simultaneously live it up in my twenties! It's a near impossible task! I've mostly been doing that latter as of late. Coming out of a six-year relationship, I was determined to make the most of my twenties, and really experience everything that a single twenty-five could. It's been grand, but the dark consequences of some of my actions have really come to a head as of late. I'm in the hole for twelve grand in personal debt, & that is before you tack on my $252,876.00 debt on my mortgage. It just racked up so quickly, and what's another $100, when you're already thousands in debt? I had that 'YOLO' (you only live once) attitude, that I needed to travel, to indulge and to squeeze out every experience possible. Which I still maintain is very important for both my sanity & life experience, however, I've really got to start being more fiscally responsible. This is before delving into being more responsible as a friend, lover, & a something in-between. I'll just say this, wrap it up kids, close calls are enough to make you want to be abstinent for forever. From all of this stress that has to seem to pop up out of nowhere literally these past couple weeks, I've done some soul searching; as well as, have had some very cathartic talks with some lovely humans I'm blessed to have in my life. I've come to a few conclusions from all of this.
You cannot heal in the same environment that made you sick in the first place!
Start budgeting! Like actually, physically write it out, and stick to it! You cannot do it accurately in your head! My friends all suggested the app Mint and so far, I really like it, its stupid easy to use, and does all the work for you!
Don't be a fool, wrap your tool!
Accomplish one thing a day that's productive (no matter how small,) do one thing a day that makes someone else happy, & do one thing a day that makes you happy!
Twenty-five is exhilarating, scary & so much fun. I'm focusing on myself and my relationships between my friends & family. Trying to grow a strong base of which to bloom from.
xx Nikki