Short term gratification is not worth long term regret.
Despite what some might believe, confidence is something you need to actually work on. Some people are born with inherent confidence of course, but you have to reinforce mentally the thoughts that help perpetuate confidence. I think at the root of it is loving yourself though. If you don't love yourself and who you are, how can you be confident in what you have to offer? 
Now if you're like, 'greatttttt I don't really like myself.' I have to ask you why? What is it you don't like about yourself? If its behavioural characteristics… change them.
>>For Example: If you don't like how you're always negative. Start exercising positive beliefs. Affirm them to yourself. Wake up each morning and state 5 good things. Next day do 6, then do 7. Reinforce positive patterns. Soon it becomes a little more second-nature. Everything is all within your power. You can change your thought patterns, and help mould them into what you want to be. For every bad thought you have, think of five things that negate it.
Now physically if you have some problem areas you don't like about yourself, I admit that is a little more challenging to overcome. Now, of course, the generic answer is to change them too. However, that can become very extreme and get out of hand quickly and doesn't always garner the positive results you expected. So that's really not a great solution. Although, If you need that boob job to feel confident, do it, get it! That being said, I firmly believe that you can accept the things you cannot change (at least not change easily, safely and cheaply) and be at the very least, at peace with them. So you have a big nose, or small tits, or a bit of a belly. So what? A lot of people do. Nobody's perfect. Some of the most confident, sexy people are even more alluring because of the fact they embrace and flaunt what some people would deem as flaws. It's pushing past those barriers that this 'fault' you see is what kills you in the water. A big nose doesn't negate the fact all the other wonderful things you have going for you. It can make you relatable, attainable, and have something for yourself to poke fun at. Lots of positives can just totally cancel that out too. If you have incredible eyes, nobody is looking at your nose. Plus I guarantee something you dislike, others might kill for. Appreciate your body for being your most treasured possession. You could've been born a scorpion or penis-fish. Look at your beautiful flesh and bones, and love it! Obviously, people have some deep-rooted self-esteem issues that can't be fixed by these mere words on a page. But in spite of some insecurities, you can for sure still be an overall confident individual! Also, all the things you are insecure about, most people don't even notice because they are busy worrying about their own silly insecurities. All the 'problems' you think you have are guaranteed not unique to you or new. Everyone has them. Remember we are all in this together.
No one is stopping you from being the best version of yourself except you. Remember, you are in control of your manifest destiny. AKA: Fake it till you make it. If you put yourself out there, and tell yourself you can be confident and work a room… guess what, all of a sudden you sort of can. Put your mind to it and it will start to become a reality. When you feel in control, that's when you can be your best self. Tell yourself that being uncomfortable is your great strength and that you can turn it around, even when you may not be the smartest or most fun person in the room. If you believe you can, that's 75% of the battle. Fear holds a lot of people back… don't let it imprison you!
Speaking of fear, you can't let it control you. You have to be open to the fact that, you just might make a fool out of yourself. Some people won't like you. You might say the wrong thing. You might straight-up embarrass yourself sometimes. The sexiest and most confident thing you can do in a moment of weakness is laugh it off. If it doesn't phase you, and you can laugh along, you're doing everything right. You aren't always going to do the right and best thing, and be this suave, Don Juan, and that's ok! True confidence is just going balls to the wall anyway, and not being upset over possible results, whether they are good or bad. You have to become comfortable with the fact that failure is always an option. Life is too short to not just be yourself, and be comfortable in your own fabulously unique skin!
---
My evolution of confidence has been quite the arc. Rewind to a decade or two ago and I was a very self-conscious kid. I tried somewhat hard to fit in, in my younger years but found that most of the time, I didn't. For a brief time it consumed me. I wanted to be liked so bad, and that fear of saying the wrong thing, or conducting myself in an unbecoming manner, and having so much doubt it my own personality and abilities, just made me get worse! My self-esteem and confidence were at an all-time low in middle school. I didn't really have any close friends at school, and the one I did have was honestly a shitty friend. Luckily, I was blessed that I became a member of a Musical group with mixed ages and genders, that was very tight-knit. I felt confident and like I belonged in the group since we all had a shared talent for music. They were very much, 'my people.' This enabled me to not overthink everything I did, and just be myself. Which when I was my own unabashed self, it was the ultimate best and most alluring side of me. I started to come into my own. As I garnered really rewarding friendships outside of school, I started to realize which 'friendships' inside school were toxic and doing me no good. Through some just convenient timing of certain 'friends' moving away, and myself realizing I deserved more, I became a bit of a loner for the first part of high school. You know what though, even though it was a bit lonely, it made me stronger. I held my head high, as I knew I had amazing friends outside of school and I didn't care what the snooty kids at my school thought of me. I kept my headphones on in the halls, and ate lunch in the art room most days and just did me, and learned to enjoy my own company. Was it sometimes a little lonely, OF COURSE, but most days I found many comforts in my perfect playlists, and burying my head in art. I was very content in myself and started to hone my own style. After a while, I think my own swagger I had rocking, while most girls at my age in my position would've been sad little souls, started to catch the attention of people. They were attracted to my interesting fashion choices and my bold quiet confidence. I quickly acquired a new group of friends. One's of my selection, who I was excited to be friends with. They were equally excited to be friends with me. How good friendships should be built, with mutual admiration and respect for one another. Once that started to take hold, my confidence skyrocketed even further. These people in school, and outside of it liked me, for my weird, art/music kid quirks and all. My new group of school friends, not only laughed at my weird sexual innuendo jokes but encouraged them! I was riding high on life, and the positive reinforcement from everyone around me really brought it home. Guys started to like me after this, I got a boyfriend, one of the hottest guys at our school. I was on cloud nine!
Ever since then, I've faltered. I went through a very deep depression when aforementioned boyfriend broke up with me on my first day of college. My confidence suffered greatly. I didn't want to interact with anyone. I turned to tumblr & writing to vent my feelings. My friends got tired of hearing about how sad I was and I felt very alone. My confidence was at an all-time low. I was suicidal, and in a big rut, I feared I would never escape. However thank god for some key friends, some new ones at the time, and my family for helping dig me out of that dark hole. I also found the strength in myself that I wanted to be happy, and pulled myself and fought tooth and nail to get out of that darkness. It was one of the hardest things I've ever done. It took a lot of time, and a lot of persistence to get through. I ended up getting back together with my first mentioned boyfriend, but that's another huge story for another day. I was able to build my confidence up slowly and surely and recognize my worth. It was a process. Some days I'm much more confident than others, but I always try my best to be. It helps I'm naturally outgoing and enjoy engaging with others. I have a very natural bravado I'm blessed with. These days I am very self-assured in who I am, how I feel, and how I want to feel. I know what I deserve, and know what is pure bullshit. I quickly and swiftly remove anyone or anything that makes me feel lesser than. It's meant giving up jobs and long friendships, but it made me love myself and love my life. If you ever think things can't get better, I've been to the lowest of lows, strangling myself with my laptop charger, to now writing to you on my laptop how grateful I am that I am able to do this now. So chin up, walk like you own the place and are on the catwalk, and go get em' tiger! You can do it, I know it! ❤ xx
---
I thought I'd lay out a step-by-step guide to the Laws of Attraction I have noticed, being a single twenty-five year old in 2018. As per usual, this is all obviously based on my own opinions, and I'm sure a small cohort of people will disagree with some of these, so take these with a grain of salt! Also, I'm sure I've missed tons of things I couldn't really think of, so comment your biggest tips! Anyways, enough of the introduction here is the sexy stuff:
Texting
Don't be a needy fuck. That being said, don't be so aloof that ya'll aren't even talking.
As a general rule of thumb, match their frequency. If they text you back every 15 minutes, do something similar. If it's one text every other day, then you text once every other day or so (or not at all because, fuck that noise)
Now that being said, don't obsess over it. If you happen to have your phone and they text you, just bloody respond. ESPECIALLY if you are in an on-going, good conversation.
Another good habit is to put your phone away! If you are out with your friends, go be present with your friends! If you're working out, work out! Save your conversation for when you have more downtime. It makes you seem like you have a life you're actually living, which is incredibly attractive. It also is just a positive life balance and well-being exercise to not be glued to your phone obsessing about who is texting you. Often you will forget about his response you've been waiting on, and then when you do pull out your phone eventually its a happy surprise that they have texted back!
Make your texts have value! Sending "hey" is boring, and shows you're boring. No one wants to respond to a hey. Send a picture with a caption that relates to something you spoke about. Tell a joke! Start off with confidently inviting them out somewhere! I assure you this will garner much better responses than "hey." Whenever you really blank out of ideas to send, asking a question is good, as it typically always elicits a response.
This is probably more personal to me, but grammar and spelling matter! You just look like an idiot if you are consistently texting nonsense words. We can all type and aren't on '99 nokias anymore, spell out the damn word.
Make plans early on and confidently. Texting has a tendency to fizzle out quickly. So while you have their attention, hammer down some plans to hang out! If you're talking about spaghetti, instead of going on about it, be like:
"You + Me + my cute dog. Monday night at 7pm! You bring a nice crisp white wine? I'll bring the arma-ghetti and heat in the kitchen? Italian date night, I know it won't be as good as your mom's you're raving about, but perhaps I can get some tips from you?"
This text is amazing (in my opinion) it sets the mood perfectly! You have everyone invited, & the cute dog is especially enticing! The plans are definite and have a location and time, so there is no guess-work later on. It's got a theme, and also effort will be put in. You make them work for it a bit, saying they need to supply the wine. Also, there is some cheeky flirty banter. It's also a statement. You are confident that your plans are awesome. It's not a meek, feeble, question, which sets you up for a higher rate of rejection.
Bonus points if you can remember something they spoke of earlier, and make a date from it. For example, on the last date, she would love to try some Korean food. If you remember that and then ask her out for Korean food, why wouldn't she say yes?! It also makes a woman swoon. We really aren't that complex. Just remember little details and that will get you SO far.
Keep it light-hearted and flirty. Now, don't get me wrong, I've had some good deep chats in texts once in a blue moon. However, typically a text should be sweet and fun, not a big intense chat. Save those for in person, or call them if the mood turns more serious!
Know when to stop. If the conversation has died, don't force it. Now if you like them & they haven't talked to you in a hot minute, try again. Hopefully, they just got busy. If they continue to not respond, or take eons too, I'm sorry its time to move on. I'm a fan of calling them out and saying 'Hey, it seems like you're no longer interested, which is cool, so I'm going to let you go. It was nice getting to know you, and I wish you the best" or something along those lines. It's just common courtesy not to ghost, even if you were the one being rejected more so. I think it's nice to end things formally. It also shows you have standards, and gives you back your empowerment.
So more to my last point. DON'T GHOST! (If you are Patrick Star, & live under a rock, ghosting is simply cutting all communication out of nowhere, with no explanation, after having constant communication for a time.)  Ghosting is just plain rude, and immature as all hell. The only time its applicable to 'ghost' in my opinion is like on a dating app, if you have barely talked and never met up. Or if they did something creepy or rude to you. Which if they were a creep, that's more blocking than a typical 'ghost' definition anyways.
If you GET ghosted. As said before, call them out! Now not everyone has the balls too, or some people I know think it can be perceived as 'desperate' but I disagree. I think people should be held accountable for their shitty behavior. I always hope that if I make them feel bad about it, perhaps to their next unlucky suitor they will maybe be more kind.
Be careful of tone. Texts can be misinterpreted incorrectly quite easily. An exclamation mark, versus a period, can make a big difference in the tone of the message. For example: 'I'm doing good.' sounds a little hostile versus 'I'm doing good!'
Phone Calls:
Phone calls are amazing! If you're going after someone who is outgoing and confident, I highly recommend utilizing a phone call over a text. They are so much more personal, and since they are way less popular these days, they seem much more romantic and offer almost a bit of nostalgia.
There isn't a ton to say more on phone calls, except to utilize them! They are a great tool, and can really allow you to get to know someone better, and get a really nice banter and tone established with them way more than text can offer.
Instagram / Social Media:
So as an FYI, I predominantly only use Instagram so I'm mainly going to focus on that. However I've had snapchat, so I know about it, I do have a facebook, and I for a brief second had a twitter (which I hated.)
If you are using any dating apps, chances are your Instagram is going to get a good creep. You want to ensure its a good first impression (assuming you want more dates.) This is super hard to 'coach' as its sort of your call of what you want to portray yourself as, and how much of a fuck you give what you post on it. For me, I like to keep my Instagram fun, colourful, and full of variety. Personally, I'm quite turned off by people who post pictures of their face only & that's it…. like do you have friends?  I do tend to post maybe too curated of photos, because hey, I want to look good! That being said, try not to cat-fish & post some 'real' photos every once and awhile.
I myself am personally turned off by a guy who posts too many shirtless pictures. If they are super into fitness, then fine, but it just comes across very arrogant and fuckboi-esque to have an overabundance of them. I also have no desire to see dead animals all over your page, but hey, that's just me.
I think sliding into the dm's is the new 'dating app.' I'm all for it! If you find someone cute, why not? A cheeky comment here and there is great too. I think the main tip is to keep it light, and playful, & don't bombard them with likes/messages.
Personally, I don't mind if you follow me on Instagram from the get-go. Most people like followers, and it shows that you're just that much more interested. On the flipside, I find Facebook a little more personal and very much dislike friend requests, until I've gotten to know you a lot more. That's a pretty personal preference though.
Thirst traps are real. HOWEVER they typically work for fuckboi's, as any guy who is truly invested in liking you, shouldn't need an overtly sexual obvious reminder to hit on you.  That being said, it is a great little ego boost, & can get the ball rolling after something went a little stale. Use sparingly though, for maximum impact & looking mostly classy, not trashy.
On a date:
I'm not going to go into crazy detail here, as I think I will write a longer post on date etiquette, but I will touch on a few quick pointers:
Be friendly! They've already agreed to be on a date, the game is up on getting them to the date, so don't be a frigid bitch. Smiling can go a long way!
Eye contact, and be engaged in the conversation! No phones!
Be polite to every single person you come in contact with. I mean this should always be a goal every day, but on a date, be sure to be on your best behavior.
Always offer to pay! It's 2018, a lot of guys won't treat you, and you shouldn't really expect them to. I always offer to pay, as I believe it is just polite. However, I think whoever asked whoever out, should be the one to pay. I also really, really like when guys pay, I personally like the nostalgia idea of a man treating his woman.
Body language is very important. Try to mirror them if you like them.
As a woman, I don't ever usually initiate the first kiss on a date, but, make sure you leave an opening for them to do so if you would like that to happen!
After a Date Follow Up:
As a woman, I REALLY like when a guy tells me to text him when I'm home safe. It's even better if he ensures I get home safe, but that's not always super plausible.
I also love to leave the ball in his court to text me after a first* date, as that's how I gauge if he was interested or not. If after 48 hours he hasn't said anything though, I usually give a last-ditch text to say I enjoyed our date and to see what's up!
Kissing:
Kissing is pretty personal so it is mostly trial and error of what works for you and your partner, so always ask them!
Don't suffocate the person. Like you need to breathe! There is certainly appealing harder more intense kisses but they need to be sprinkled sparingly between lighter kisses, and brushes of the lips, and you need some breathing, some ebb, and flow.
Keep your eyes closed for the most part (you're a bit of a freak if you don't) however, looking up into someone eyes and smiling right after finishing up a kiss can make hearts melt.
Don't forget about your hands, and such! They should be holding his hands, or in his hair, or on the small of his neck or back or….. on that dick! Just, do something with them! It's always the small things that make you a good kisser to a great kisser!
Don't overuse your tongue or drown the person. I think going for a massaging sort of motion is a good visual to have in your brain.
A lip bite here and there can be amazing. Use pressure based on your partners likes though. Some people really dislike hard lip-bites, while others go crazy. You want to grab their bottom lip and give it a nice firm tug, then release.
Kiss them on places aside from their lips! I personally go crazy for ear kisses.
Obviously, don't have rank breath. That's gross, check yourself.
Don't leave hickeys. Nobody wants one, so try not to be that guy. Maybe its a funny badge of honor when you're younger, but its mostly just a piss off.
Mix it up. Good kissers aren't just doing the same thing for a thirty-minute make out sesh. They are kissing you in multiple locations, with different intensities, and doing things with their hands and your bodies to enhance the experience.
Cuddling:
I mean cuddling isn't really rocket science. Who doesn't love being a little spoon? In general just press your bodies together in some sort of format, and you're pretty much good to go.
I love it when people like, snuggle up close, and really set into a cuddle. Like if you're spooning, rub your bum into him, and pull his arms around you tighter. It's cute.
It's lovely when you take cuddling a little step further and trace little circles with your fingertips on the small of their back, or something along those lines.
Oral & Foreplay:
Sex:
Not to sound like a broken record, but being good in bed, is very dependant on your partners' preferences and needs. So communication is the best tip I can give you. You will never regret asking a partner what they like, I assure you.
Don't just go straight to sex with no foreplay. That is the worst thing any guy can do. Girl's need to be turned on mentally before anything should be happening physically. Not too mention if you aren't wet yet, it can sometimes be very uncomfortable. The 'let's jackhammer this girl the whole time with nothing else' method is horrible. Please don't do it.
Real talk, 70% of woman require clitoral stimulation to achieve orgasm. So don't ignore that little button. I figure good sex should always have your mouth, hands, and sex organs busy simultaneously pretty much always. If 1 of those 3 extremities aren't doing something, you're not trying hard enough.
Exciting locations or outfits can really liven up the bedroom life.
Switch up your position, don't just do basic missionary the whole time, what a snooze fest.
It should be your goal to get your partner off, (and vice versa!!) don't be a selfish lover. Go to town, till they can't take it anymore.
Remember, you don't always have to fuck her hard as possible, IN FACT, typically the slower and more sensual the better. Save the hard pounding for the finish, if that's what you need to cum.
Don't always go for the same 'cheap, easy' orgasm. If she gets off on her clit being rubbed really easily, that's amazing and definitely capitalize on it! However, try some other methods. You will be a god if you can get an p-in-v orgasm too, when she's never had one of those… just saying.
Dirty talk can be your best friend sometimes. If not super dirty, just romantic comments and soft moans to let your partner feel they are desired is always wonderful.
Savour her. Soak up her taste, her feel, her smell. Breathe it all in. Devour her body but like a fine, rich dessert. You have to make each bite count. Really milk the most out of every movement.
Grab her. Hold her like you can't get enough.
SEX SHOULD BE FUN! So have fun! Make it fun! Laugh, be silly, be vulnerable & enjoy it.
I could go further into depth on all of these topics, but here is my crash course for some go-to tips on the basic laws of attraction I have come across. Let me know what you want me to expand more on, and what your best tips are! Stay sexy sweethearts xox
Just thought I'd steal a quote from the love guru, Matthew Hussey:
"NEVER, EVER, EVER INVEST IN A GUY BASED ON HOW MUCH YOU LIKE HIM. INVEST BASED ON HOW MUCH HE INVESTS IN YOU."
I myself always get caught up in dating, that once I decide I like a guy, I fall hard and fast, and I put him on a pedestal in my brain. No matter how perfect a guy is, its detrimental to have the mentality that he's above you and this untouchable human, whose wonderful in every conceivable way. It negates you keeping standards as well as finding out who the man sitting in front of you truly authentically is, rather than your projected version of the ideal candidate. I get it, it's so easy to do. You think, finally, a guy I click with, who ticks most if not all of the main boxes! That's so dangerous though because if you suddenly pour yourself  & efforts into him it can come off way too strong and clingy. Its crucial men can feel at ease in the early stages of dating you, or they simply won't want to date you.
One of my favourite sayings when playing cards (yes I'm 25 going on 80, what of it?)  is, 'your hands are bleeding' meaning, your cards are showing! While I am a strong advocate of being your authentic self,  & being open and honest, you can't show off your whole hand right away. Play those spades, & clubs first, and let him work to get you diamonds, and finally your hearts. Take him outdoors, cut loose dancing with him & don't expect to be spoiled until he truly can't help but spoil you! Trust you'll be reigning as Queen of Hearts in no time if you take time to cultivate a solid foundation based upon an equal playing field.
Precisely why I thought I'd take a moment of your day to tell you. You deserve strong, true, easy love. However, if you think you've found it, keep yourself in check! Don't get ahead of yourself too fast, take some reality checks along the way. Remember they are a human with flaws, and that's okay. Match their investment level & keep your heels and your head high! xx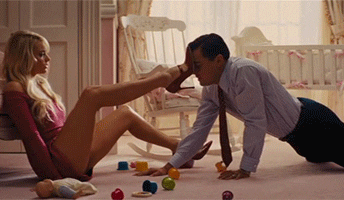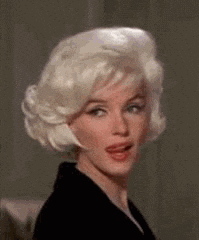 In addition to those foreplay tips, going down on your girl is another amazing form of foreplay, or can be the main event! Now every girl is different, and every vagina is unique, so it is crucial to respond to what your girl is enjoying, and make sure what you're doing she likes and is comfortable with, and if you're unsure, just ask her! You don't pet a shaggy dog like a labradoodle, the same way you pet a lab, because they're different! They prefer different strokes! Same goes for your bitch (don't call her that, unless she's kinky like that.) You have to respond to her fur…. (or lack thereof,) and her particular wants & needs. That being said, these tips are mostly based on what I like and have found a common desire of the other women I've discussed it with, so please take everything with a grain of salt & remember communication is key!
Kisses. Kiss her inner thighs. Kiss her pelvis, kiss the clit. Something about a kiss is just so romantic and endearing, and lips can feel so lovely and tantalizing. It's the perfect opening before going right in there. (Although don't get it twisted, sometimes going right for the gold, is appreciated and encouraged.)
The vagina lips! Sometimes it is pretty hot before going straight for the obvious spots, to teaser her clit a little by gently squeezing her lips together and playing with them a bit. If that's not really your jam, spread the labia gently & focus licking the clitoral head and clit. Get your tongue nice and wet. The sloppier the better! I find a flatter tongue is my preferred way of going about licking the clit. Nice bottom to top fat licks, in both slow & rapid succession. I find it offers the best bang for your buck if you will, as the full surface area of your tongue is enveloping the clit, so you get the maximum amount of contact on it, which in turns create the maximum effect. Now this being said, using more the tip of the tongue and going left to right can also be lovely, but I tend to prefer the aforementioned method. Both are excellent though, and variety is the spice of life, so switching between a couple different styles of licking is highly encouraged! Think of the clit like you think of your balls (if you have them) it is extremely sensitive and you have to be gentle!
If she is not already, once you've licked/kissed/teased her to become nice and wet, use those lovely fingers you've got, and start to slip one, possibly two into the vagina. Now fingering is an art! When done right it can be amazing! You want to be making an upward almost c motion, not just ramming your fingers in and out. You want to ensure you are hitting the g-spot. Essentially a come here motion with your fingers will make her… cum there. It is crucial to read your woman with this, and if she isn't that wet yet, don't be too aggressive, as that can become sometimes painful and uncomfortable. If she's good and going, and ready to cum though, a fast more aggressive approach is advisable. I'd say the number one complaint I have at guys fingering, are they just hammer their digits into you way to aggressively, and it is not enjoyable. There needs to be build up, and slowly drawn out fingers can be even better than fast ones! Also cut your nails, and nail scraping your girls' vag is not fun for her!
Now, this is NOT for everyone, but if she has given consent and is into it, the good ol', two in the pink, one in the stink, is actually pretty awesome! Slipping a finger into her ass while simultaneously still fingering her vagina, and licking her clit, is a sure fire way to get her to orgasm, over and over again! For the ass, I find one finger is typically more than enough to have a rather drastic effect. Some girls don't even realize sometimes when a guy does it, and just feel amazing, because it makes you feel full. It just creates this incredible sensation where every nerve in your body is being stimulated. As far as fingering the ass, it requires a little less finesse than the vagina. I find even just pressing on it and not even fully entering it can be a fantastic tease. Meanwhile inserting a finger inside all the way can also be highly enjoyable. A more basic in and out motion works fine too. If you can master, licking the clit, fingering the vagina, and giving her some in the booty, you are already doing better than most, and kudos!
If butt stuff isn't your thang, take that free hand and utilize it. Grab her body, anywhere! Boobs, butt and even like a love handle can be some choice spots, but anywhere really will do.
Go hands-free on the vagina, and continue to lick up her pussy and take both hands and grab her ass cheeks and pull her close into your face. I love being grabbed and feeling like the guy can't taste me enough, and needs more. Forearms wrapped under the thighs, with a mans hand coming around and cupping the ass is just, muah*, fantastic! Also grabbing both breasts is a lovely action, with a bit of nipple play too! Again, switch it up, a bit of everything keeps it intriguing and from going stale.
Back to licking. If you're into it, licking from the asshole up to the vagina to the clit can be amazing. A lovely upward motion can cause for extreme pleasure! A little ass eating never hurt anyone either. Some tongue in the vagina can be lovely too! I personally don't get too off on this, but a little brief moment of it can be very enjoyable. It's hard to access properly, but try to get as much of your tongue into the vagina, and lick up and in. Once you've focused on the clit, you can either more or less suck, go in little circles, or go back and forth. I am partial to little circles. Same goes for your hands! Again, with fingers, I prefer stimulation in little circles. Slower when you start and building up to a more rapid pace when I'm about to cum. Switching between, licking, sucking, fingering, and hands all up and in the clit and vagina are ideal. I'm all for the mixture of sensations. So don't just do the same method the whole session, switch it up! Respond to her actions too, if she seems to be orgasming every time you suck on her clit, do more of that. If she isn't moaning much when you're doing something else, chances are it's not quite doing it for her, so stop. Also again, ASK, asking will get both of you the pleasure you desire!
For you science nerds, don't forget about the commissure which is the area right above the clitoris and clitoral hood. It tends to get overlooked and can be a fantastic area to put pressure on. One thing I find incredibly sexy is when a man presses down on the commissure, and just like the top skin groin sort of area above the vag, and just firmly presses into it while eating me out. I like feeling contained, especially when I start coming hard and shaking, its a great way to hold me down, and continue to go to town, while the girl is quivering and (hopefully) bucking, unable to contain her enthusiasm and orgasm. Being pinned down and forced to stay in your orgasm is hot as hell.
Now when she starts getting close to an orgasm, DON'T STOP. Keep doing what you're doing, be consistent in the rhythm and pace! Do not just go way faster all of a sudden, what you were doing was working, so keep doing it until she comes! Unless you're edging her or going for the tease, then carry on. But like if its already working, for the love of god keep it up! Don't stop when she starts writhing too. Keep it going until she's begging you to stop, and pushing you off… and even then, keep going until you know she legit cannot take anymore! That is crucial! Girl's orgasms can last much longer than men (bless-up!) so may as well make it last as long as possible! When your girl is coming, grind your face into her pussy, and keep eating like you're starved for her sweet pussy.
Once she's done coming, go back to a slow, passionate pace. Lap up her juices, and if she can tolerate it, kiss her clit and vagina, and slowly roll your tongue across it. Very slow an relaxing can feel amazing after coming. Most girls can and want to have multiple orgasms, so once she's had a little breather, go back to square one and keep it going! Or… fuck her already, let's get some DICK.
All woman have little idiosyncracies of what works for them. So communication is key & discovering together what works best is half the fun! Don't be afraid to experiment (if both parties are willing) and do what the particular woman in front of you wants. There is not a one size fits all for woman and cunnilingus! Sex, in general, is like fingerprints, completely unique to the individual! That's what makes it so fun!
Other fun things to throw in, is sneaky kisses elsewhere! Little pauses, or a smile, or a wink can be so cute. Tell her how good she tastes! Moan! You should both be enjoying this! If you're not enjoying it… well 1) too bad, but 2) why not and 3) do something to make yourself more happy to do it, jack yourself off or something! Get her to pleasure you as well! (Don't be selfish though, nobody likes a selfish guy, you'll get your turn!) The longer you can eat out your girl the better!
As far as positions go, anything goes! I find most men prefer to just sort of have the standard girl lying down on her back with her legs splayed open, and guys face in between. Or girl doing some face sitting, or the much loved 69 as well. Find what feels comfortable, and or please switch it all up. I love a good facesitting because it feels a little naughtier which is pretty hot. I also find a girl in like a "doggy style" sort of position with her legs apart slightly and ass in the air is pretty damn sexy. It's also a great position if you want to do a bit of ass eating.
So ass eating. If you both are about it, go for it. It can be a bit of a tricky spot to access so positions can be key to achieving a great experience. I find the girls ass in the air, or one foot up on a counter standing with the guy coming up underneath are the easiest ways. Ass eating I find there aren't many "Rules" like, just try to get your tongue and mouth all up in their bum in whatever possible way. A firm tongue in and out and deep wet licks are the ticket though! If you're a little unsure about ass-eating and the 'cleanliness' starting it in the shower is an excellent first step! While ass eating, get your girl to spread her cheeks, or you do it for her. Rubbing her clit with your hands, and or grabbing her while eating her ass is the best!
If she can squirt there are quite a few decencies. 1) Towels strategically put beforehand can be a smart idea, cause it can make a mess! 2) DO NOT make her feel bad about it or that you are grossed out. 3)It's not fucking pee, and stop joking it is, it makes her feel bad (see tip 2). 4)Encouraging it can really boost her confidence, and make it extra special. 5)Tell her how excited it makes you if it does! It is really cute when guys haven't had a squirter before and they are just in awe. 6) DON'T STOP, really don't stop, keep going till there is nothing left. It feels incredible! 7) I find the best way to make squirting happen is going ham on the clit. It's really hard to squirt while you're inside her (at least for me). Some clit and anal action are a surefire way to make it happen.
Eye contact is always appreciated. Although to be honest, if I'm being eaten out well, my eyes are in the back of my head as I'm writhing around. Pinning her down is also recommended.
Now in the grand sexual landscape. When having actual sex, in between switching positions and such. Snag a little pussy eating action. Before you stick your cock in her, give her a nice quick orgasm from eating her out in a different position, then right after she comes, give her some nice smooth dick action. Switching between dicks/fingers and tongues continuously is just the best!
Remember, slow deliberate licks (especially with some eye contact and smiles) can be amazing! It's not all about speed and hammering it in, in fact, it's not about that much at all when it comes to cunnilingus! Slow & steady wins the race!
If you can achieve a nice "suction" onto her pussy, that is pretty magical. Get your face in her. If you can breathe easily, you're not going hard enough. You should both be gasping for air panting. Breathe her pussy, that's your air now!
Enthusiasm gets you very far.
Watch some, good quality, passionate, real couples porn. I don't necessarily crazy recommend this, however, if you're clueless, it gives you a bit of an idea & can show a little better than I can tell you with words.
In general, be passionate, continue when something is working, communicate, and be enthusiastic & don't stop. Do not be lazy with your hands! They should always be in her, or on her. Grabbing her thighs and butt and waist to bring her into you is the best! Happy eating out friends. xx
"A truly happy person is one who can enjoy the scenery on a detour." – Gregory Benford

If I've learned anything in my twenty-five years here on earth, it's that if people want you in your life, you will be in it. Simple as that. There's no ifs and buts if you want my company, you will make it happen. I've tolerated too many half-ass relationships (friends & romantically) and have come to the conclusion, that I'm through with your sorry ass, if you can't reciprocate the effort I'm giving you! Never chase love & affection, if it is not given freely, for one, it's not worth having, and secondly, they don't want you bad enough. Know your worth. It has taken me years to feel worthy of a great love, and some days, I feel as if I don't deserve it truthfully. However, I'm a strong, confident woman, who knows, I'm a mother-fucking-prize & whoever I choose to date next better treat me as such. My friend told me something which sounds a little off & harsh at first take, but I think its actually so on point, he said 'date someone who worships you & thinks you're a goddess.' If you have someone who just absolutely adores you, they won't fuck around with you, and they will make you feel so loved. Isn't that all we want to be at the end of the day, adored and loved beyond anything? I know I do. So tell those fuckboys to fuck off & drop anyone who isn't putting in an adequate amount of effort. Also, check yourself. Maybe it's you that is not putting in the effort? If you aren't, ask yourself why, and make a change either way! Either cut them off nicely and concisely or get your ass in gear and start being a good friend/romantic partner! I struggle with the fact that I'm an outgoing go-getter, who goes after what they want. So when I know I like someone, I go all in, which can and has scared a lot of guys off. I like my attitude though, I think more people need to be upfront in what they want (just don't be a creep about it!) For myself though it can be difficult to know when I need to pull back and see if they are as into it as I am.  I've been trying to be very self-aware of this as of late. Difficult doesn't even begin to explain it because when I like someone, I want more than anything to shower them in attention and affection! That is how I realize though, someone needs to treat me and that its love that happens when it's two people trying to outdo one another. Each person should feel as though one another treats them as a god/goddess. So if you aren't getting that great effort, I'm sorry, but its time to say goodbye! It's scary at first, but it will feel so liberating after, I promise! Not too mention, a good dose of fear, can make some people who were on the fence, come back full-force with their tail between their legs on occasion! So I did some cleaning-house today with some guys and I feel pretty relieved to be rid of some of these draining relationships. Here's to better days & better loving. xx
Blink-182 always comes to my head & serenades me with "Nobody likes you when you're twenty-three," and I truly believe they hit the nail on the head with that statement. Nobody ever told me nobody likes you at twenty-five though either. I feel as though from about twenty-two to at present twenty-five plus, you're floundering. You're old enough to know better yet young enough to still be figuring it all out. And it's scary! How am I expected to balance a perfect budget and simultaneously live it up in my twenties! It's a near impossible task! I've mostly been doing that latter as of late. Coming out of a six-year relationship, I was determined to make the most of my twenties, and really experience everything that a single twenty-five could. It's been grand, but the dark consequences of some of my actions have really come to a head as of late. I'm in the hole for twelve grand in personal debt, & that is before you tack on my $252,876.00 debt on my mortgage. It just racked up so quickly, and what's another $100, when you're already thousands in debt? I had that 'YOLO' (you only live once) attitude, that I needed to travel, to indulge and to squeeze out every experience possible. Which I still maintain is very important for both my sanity & life experience, however, I've really got to start being more fiscally responsible. This is before delving into being more responsible as a friend, lover, & a something in-between. From all of this stress that has to seem to pop up out of nowhere literally these past couple weeks, I've done some soul searching; as well as, have had some very cathartic talks with some lovely humans I'm blessed to have in my life. I've come to a few conclusions from all of this.
You cannot heal in the same environment that made you sick in the first place!
Start budgeting! Like actually, physically write it out, and stick to it! You cannot do it accurately in your head! My friends all suggested the app Mint and so far, I really like it, its stupid easy to use, and does all the work for you!
Don't be a fool, wrap your tool!
Accomplish one thing a day that's productive (no matter how small,) do one thing a day that makes someone else happy, & do one thing a day that makes you happy!
Twenty-five is exhilarating, scary & so much fun. I'm focusing on myself and my relationships between my friends & family. Trying to grow a strong base of which to bloom from.
xx Nikki