How do you know when someone is the one? Is it as simple as thinking about them all the time? No, I feel like you get that gut instinct, that just knows, however, I think mine is broken now. Is it because I've been hurt in the past so often, that I'm now so guarded to let love just burst in? Have I already had my one and only shot? Could it be that I just have yet to meet my next great love? These are the questions that bombard my mind daily, when I'm just trying to live my best life, dammit!
I've made myself the promise that I refuse to make it official and date anyone that I'm not insanely excited about, and falling in, or already in love with! I don't think anyone should settle. In my quest to uphold this mantra to myself though, I feel as though I may have not given a few guys a fair enough of a chance. I let some good guys go, for some now somewhat perhaps trivial reasons. It's hard to have those 'what ifs' and stew on the fact they could have been a beautiful relationship had I worked at it a little harder. Maybe its this idea that you simply, fall in love. It shouldn't be difficult, it shouldn't be stressful, it shouldn't be scary. It should just simply be. It just happens as quickly as falling asleep. One day you just realize you love the person, and nothing insanely dramatic and cathartic happens when you make this realization typically. It can be the moment they remembered you like white vinegar on your potatoes, with wayyyy too much salt & ensure to ask the waitress to bring it for you. It is always the small acts that prove the biggest love. Sadly, I've yet to have that, with a great impact. I've had little glimpses of it coming up on my third year of being single. I'm just here, not so patiently waiting for it to happen. My main thought today though is to not give up. To keep up the hope that great love will come my way & all this noise in the background is just experience to laugh about later and make my dumbass realize that once I find the one, I'll be sure to know it!
xx Later days
Just thought I'd steal a quote from the love guru, Matthew Hussey:
"NEVER, EVER, EVER INVEST IN A GUY BASED ON HOW MUCH YOU LIKE HIM. INVEST BASED ON HOW MUCH HE INVESTS IN YOU."
I myself always get caught up in dating, that once I decide I like a guy, I fall hard and fast, and I put him on a pedestal in my brain. No matter how perfect a guy is, its detrimental to have the mentality that he's above you and this untouchable human, whose wonderful in every conceivable way. It negates you keeping standards as well as finding out who the man sitting in front of you truly authentically is, rather than your projected version of the ideal candidate. I get it, it's so easy to do. You think, finally, a guy I click with, who ticks most if not all of the main boxes! That's so dangerous though because if you suddenly pour yourself  & efforts into him it can come off way too strong and clingy. Its crucial men can feel at ease in the early stages of dating you, or they simply won't want to date you.
One of my favourite sayings when playing cards (yes I'm 25 going on 80, what of it?)  is, 'your hands are bleeding' meaning, your cards are showing! While I am a strong advocate of being your authentic self,  & being open and honest, you can't show off your whole hand right away. Play those spades, & clubs first, and let him work to get you diamonds, and finally your hearts. Take him outdoors, cut loose dancing with him & don't expect to be spoiled until he truly can't help but spoil you! Trust you'll be reigning as Queen of Hearts in no time if you take time to cultivate a solid foundation based upon an equal playing field.
Precisely why I thought I'd take a moment of your day to tell you. You deserve strong, true, easy love. However, if you think you've found it, keep yourself in check! Don't get ahead of yourself too fast, take some reality checks along the way. Remember they are a human with flaws, and that's okay. Match their investment level & keep your heels and your head high! xx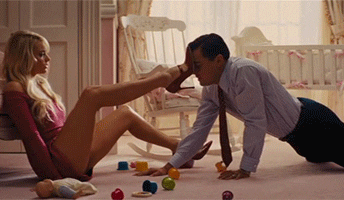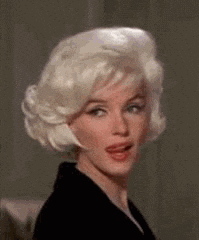 In addition to those foreplay tips, going down on your girl is another amazing form of foreplay, or can be the main event! Now every girl is different, and every vagina is unique, so it is crucial to respond to what your girl is enjoying, and make sure what you're doing she likes and is comfortable with, and if you're unsure, just ask her! You don't pet a shaggy dog like a labradoodle, the same way you pet a lab, because they're different! They prefer different strokes! Same goes for your bitch (don't call her that, unless she's kinky like that.) You have to respond to her fur…. (or lack thereof,) and her particular wants & needs. That being said, these tips are mostly based on what I like and have found a common desire of the other women I've discussed it with, so please take everything with a grain of salt & remember communication is key!
Kisses. Kiss her inner thighs. Kiss her pelvis, kiss the clit. Something about a kiss is just so romantic and endearing, and lips can feel so lovely and tantalizing. It's the perfect opening before going right in there. (Although don't get it twisted, sometimes going right for the gold, is appreciated and encouraged.)
The vagina lips! Sometimes it is pretty hot before going straight for the obvious spots, to teaser her clit a little by gently squeezing her lips together and playing with them a bit. If that's not really your jam, spread the labia gently & focus licking the clitoral head and clit. Get your tongue nice and wet. The sloppier the better! I find a flatter tongue is my preferred way of going about licking the clit. Nice bottom to top fat licks, in both slow & rapid succession. I find it offers the best bang for your buck if you will, as the full surface area of your tongue is enveloping the clit, so you get the maximum amount of contact on it, which in turns create the maximum effect. Now this being said, using more the tip of the tongue and going left to right can also be lovely, but I tend to prefer the aforementioned method. Both are excellent though, and variety is the spice of life, so switching between a couple different styles of licking is highly encouraged! Think of the clit like you think of your balls (if you have them) it is extremely sensitive and you have to be gentle!
If she is not already, once you've licked/kissed/teased her to become nice and wet, use those lovely fingers you've got, and start to slip one, possibly two into the vagina. Now fingering is an art! When done right it can be amazing! You want to be making an upward almost c motion, not just ramming your fingers in and out. You want to ensure you are hitting the g-spot. Essentially a come here motion with your fingers will make her… cum there. It is crucial to read your woman with this, and if she isn't that wet yet, don't be too aggressive, as that can become sometimes painful and uncomfortable. If she's good and going, and ready to cum though, a fast more aggressive approach is advisable. I'd say the number one complaint I have at guys fingering, are they just hammer their digits into you way to aggressively, and it is not enjoyable. There needs to be build up, and slowly drawn out fingers can be even better than fast ones! Also cut your nails, and nail scraping your girls' vag is not fun for her!
Now, this is NOT for everyone, but if she has given consent and is into it, the good ol', two in the pink, one in the stink, is actually pretty awesome! Slipping a finger into her ass while simultaneously still fingering her vagina, and licking her clit, is a sure fire way to get her to orgasm, over and over again! For the ass, I find one finger is typically more than enough to have a rather drastic effect. Some girls don't even realize sometimes when a guy does it, and just feel amazing, because it makes you feel full. It just creates this incredible sensation where every nerve in your body is being stimulated. As far as fingering the ass, it requires a little less finesse than the vagina. I find even just pressing on it and not even fully entering it can be a fantastic tease. Meanwhile inserting a finger inside all the way can also be highly enjoyable. A more basic in and out motion works fine too. If you can master, licking the clit, fingering the vagina, and giving her some in the booty, you are already doing better than most, and kudos!
If butt stuff isn't your thang, take that free hand and utilize it. Grab her body, anywhere! Boobs, butt and even like a love handle can be some choice spots, but anywhere really will do.
Go hands-free on the vagina, and continue to lick up her pussy and take both hands and grab her ass cheeks and pull her close into your face. I love being grabbed and feeling like the guy can't taste me enough, and needs more. Forearms wrapped under the thighs, with a mans hand coming around and cupping the ass is just, muah*, fantastic! Also grabbing both breasts is a lovely action, with a bit of nipple play too! Again, switch it up, a bit of everything keeps it intriguing and from going stale.
Back to licking. If you're into it, licking from the asshole up to the vagina to the clit can be amazing. A lovely upward motion can cause for extreme pleasure! A little ass eating never hurt anyone either. Some tongue in the vagina can be lovely too! I personally don't get too off on this, but a little brief moment of it can be very enjoyable. It's hard to access properly, but try to get as much of your tongue into the vagina, and lick up and in. Once you've focused on the clit, you can either more or less suck, go in little circles, or go back and forth. I am partial to little circles. Same goes for your hands! Again, with fingers, I prefer stimulation in little circles. Slower when you start and building up to a more rapid pace when I'm about to cum. Switching between, licking, sucking, fingering, and hands all up and in the clit and vagina are ideal. I'm all for the mixture of sensations. So don't just do the same method the whole session, switch it up! Respond to her actions too, if she seems to be orgasming every time you suck on her clit, do more of that. If she isn't moaning much when you're doing something else, chances are it's not quite doing it for her, so stop. Also again, ASK, asking will get both of you the pleasure you desire!
For you science nerds, don't forget about the commissure which is the area right above the clitoris and clitoral hood. It tends to get overlooked and can be a fantastic area to put pressure on. One thing I find incredibly sexy is when a man presses down on the commissure, and just like the top skin groin sort of area above the vag, and just firmly presses into it while eating me out. I like feeling contained, especially when I start coming hard and shaking, its a great way to hold me down, and continue to go to town, while the girl is quivering and (hopefully) bucking, unable to contain her enthusiasm and orgasm. Being pinned down and forced to stay in your orgasm is hot as hell.
Now when she starts getting close to an orgasm, DON'T STOP. Keep doing what you're doing, be consistent in the rhythm and pace! Do not just go way faster all of a sudden, what you were doing was working, so keep doing it until she comes! Unless you're edging her or going for the tease, then carry on. But like if its already working, for the love of god keep it up! Don't stop when she starts writhing too. Keep it going until she's begging you to stop, and pushing you off… and even then, keep going until you know she legit cannot take anymore! That is crucial! Girl's orgasms can last much longer than men (bless-up!) so may as well make it last as long as possible! When your girl is coming, grind your face into her pussy, and keep eating like you're starved for her sweet pussy.
Once she's done coming, go back to a slow, passionate pace. Lap up her juices, and if she can tolerate it, kiss her clit and vagina, and slowly roll your tongue across it. Very slow an relaxing can feel amazing after coming. Most girls can and want to have multiple orgasms, so once she's had a little breather, go back to square one and keep it going! Or… fuck her already, let's get some DICK.
All woman have little idiosyncracies of what works for them. So communication is key & discovering together what works best is half the fun! Don't be afraid to experiment (if both parties are willing) and do what the particular woman in front of you wants. There is not a one size fits all for woman and cunnilingus! Sex, in general, is like fingerprints, completely unique to the individual! That's what makes it so fun!
Other fun things to throw in, is sneaky kisses elsewhere! Little pauses, or a smile, or a wink can be so cute. Tell her how good she tastes! Moan! You should both be enjoying this! If you're not enjoying it… well 1) too bad, but 2) why not and 3) do something to make yourself more happy to do it, jack yourself off or something! Get her to pleasure you as well! (Don't be selfish though, nobody likes a selfish guy, you'll get your turn!) The longer you can eat out your girl the better!
As far as positions go, anything goes! I find most men prefer to just sort of have the standard girl lying down on her back with her legs splayed open, and guys face in between. Or girl doing some face sitting, or the much loved 69 as well. Find what feels comfortable, and or please switch it all up. I love a good facesitting because it feels a little naughtier which is pretty hot. I also find a girl in like a "doggy style" sort of position with her legs apart slightly and ass in the air is pretty damn sexy. It's also a great position if you want to do a bit of ass eating.
So ass eating. If you both are about it, go for it. It can be a bit of a tricky spot to access so positions can be key to achieving a great experience. I find the girls ass in the air, or one foot up on a counter standing with the guy coming up underneath are the easiest ways. Ass eating I find there aren't many "Rules" like, just try to get your tongue and mouth all up in their bum in whatever possible way. A firm tongue in and out and deep wet licks are the ticket though! If you're a little unsure about ass-eating and the 'cleanliness' starting it in the shower is an excellent first step! While ass eating, get your girl to spread her cheeks, or you do it for her. Rubbing her clit with your hands, and or grabbing her while eating her ass is the best!
If she can squirt there are quite a few decencies. 1) Towels strategically put beforehand can be a smart idea, cause it can make a mess! 2) DO NOT make her feel bad about it or that you are grossed out. 3)It's not fucking pee, and stop joking it is, it makes her feel bad (see tip 2). 4)Encouraging it can really boost her confidence, and make it extra special. 5)Tell her how excited it makes you if it does! It is really cute when guys haven't had a squirter before and they are just in awe. 6) DON'T STOP, really don't stop, keep going till there is nothing left. It feels incredible! 7) I find the best way to make squirting happen is going ham on the clit. It's really hard to squirt while you're inside her (at least for me). Some clit and anal action are a surefire way to make it happen.
Eye contact is always appreciated. Although to be honest, if I'm being eaten out well, my eyes are in the back of my head as I'm writhing around. Pinning her down is also recommended.
Now in the grand sexual landscape. When having actual sex, in between switching positions and such. Snag a little pussy eating action. Before you stick your cock in her, give her a nice quick orgasm from eating her out in a different position, then right after she comes, give her some nice smooth dick action. Switching between dicks/fingers and tongues continuously is just the best!
Remember, slow deliberate licks (especially with some eye contact and smiles) can be amazing! It's not all about speed and hammering it in, in fact, it's not about that much at all when it comes to cunnilingus! Slow & steady wins the race!
If you can achieve a nice "suction" onto her pussy, that is pretty magical. Get your face in her. If you can breathe easily, you're not going hard enough. You should both be gasping for air panting. Breathe her pussy, that's your air now!
Enthusiasm gets you very far.
Watch some, good quality, passionate, real couples porn. I don't necessarily crazy recommend this, however, if you're clueless, it gives you a bit of an idea & can show a little better than I can tell you with words.
In general, be passionate, continue when something is working, communicate, and be enthusiastic & don't stop. Do not be lazy with your hands! They should always be in her, or on her. Grabbing her thighs and butt and waist to bring her into you is the best! Happy eating out friends. xx
So I've been asked when the sex of my blog is going to make an appearance, so here it is! To be honest I haven't been having much of it as of late, & in turn feeling pretty unsexy. However, this ends now! Let's all get it going with some foreplay tips! Feel free to comment your best tricks!
Make her want you. A long stretch, showing off your height and size where your man v's (unf) and stomach show. So you get her mind warmed up first. Thinking about how she wants your body on top of hers. Biting your lip, or playing with your hair. Talking to her about something sexual. Make her mind anticipate what she wants, so when you start touching her, she's already hungry & panting for more. Its all about initial seduction & setting the mood. Light some candles, put on some mood music.
Warm her up! Foreplay is soooo underrated! That is coming from a girl who can go 0-60 pretty darn quick too! She should be BEGGING for a guy to go down on her(at least in her head) or penetrate her because he's been edging her so effectively. It all starts with kissing. A good kiss just starts flooding the basement. Soft lips, to firm lips, and everything in between. I myself am a sucker for neck & ear kisses. Play and kiss my ears, and I'm putty in your hands. Moving your lips down the collarbone, then the breasts, and the nipples, then down the stomach, legs, and everywhere you can think of. Just kiss the girl! Kiss her like you mean it! I feel like I should write this because I've come across it quite frequently….. DON'T just force your mouth on her, and like push into her for minutes at a time. That isn't sexy and is rather awful. Kissing needs some deep, heavy moments, but you need air. The sexiest kisses are often the slightest brush of the lips, or a bite of the lip, with an extra moment hanging in the air in between the lips rushing toward one another.
Hands. Use your digits! You've got ten of them, and she wants to feel them everywhere! Every crevice, every curve, on every freckle. If you aren't pulling her closer & grabbing her like you need to for your life, you're not doing it right. Get a handful of that booty, and caress her thighs, down to her calves. Holding her waist firmly is so lovely too.
Words can be a very effective tool. Words hold power. Now not every girl is into dirty talk and the levels can drastically vary. However, I've never come across a woman who doesn't like a few positive affirmations about how sexy they are. Tell her how wild she is driving you! Scream it from the rooftops! (Warning, may cause neighbors to hate you.) She should feel like a goddess and that your desire is at its utmost highest level. If she is more demure and not into dirty talk, tell her how beautiful she is, and what about her body you love…. don't overkill it, but lovely comments can stick with a girl for a lifetime. Even just say her name, and moan. If she's a little freakier, get on her level. I always recommend starting slow with more romantic dirty talk, and then upping it as you see fit, and if positive feedback seems to follow with it. I often find whispering in the ear is effective, but I personally feel quite proud when I can get a guy screaming too.
Be a tease! She should be in agony wanting more of you! Know when to give in though, and give her what she wants. But when she's really enjoying something you're doing, continue it, but ease off, and really back off, until shes writhing for more. Make her crave you! Once you give in though, bring it home. Woman want what they can't have, and it's a sure fire way to get her soaking wet.
In addition to teasing, create some tension. If she went out of her way to wear lingerie (or even if she didn't) leave it on a bit. Admire it, play with it. Kiss her through her panties. Tease her with the fabric. This drives me personally wild.  Women also always love feeling appreciated, so you keeping that lingerie on a little longer makes her know it was worthwhile, and in turn, makes her appreciate you all the more!
A sensual massage always does the trick. Any time your bodies can be close, without doing anything overtly sexual always creates thick sexual tension, which can drive a woman (or man) wild. Massages are the obvious choice, but a hand on the thigh. Hand holding. Playing with her hair. Whatever. Just touch her.
Ask her. So many people forget the easiest way to please anyone, is to ask them what they like!
Eye contact. Look at her. Smile at her! This all goes back to she will feel so desired and be on the edge of her seat wanting more.
At the end of the day, make her feel comfortable in your arms. Make her feel desired, and like she's a goddess and all that you want. Tease her and build up to every touch, every next step. Act as though you cannot get enough of her, touch her, kiss her, and love her like your life depends on it. Don't forget that the gentle touches, warm breath, and little things amount to big things in the grand picture. Don't be afraid to press her against a wall, and take her, make her feel so desirable. Now that is some good foreplay! xxox
"A truly happy person is one who can enjoy the scenery on a detour." – Gregory Benford

If I've learned anything in my twenty-five years here on earth, it's that if people want you in your life, you will be in it. Simple as that. There's no ifs and buts if you want my company, you will make it happen. I've tolerated too many half-ass relationships (friends & romantically) and have come to the conclusion, that I'm through with your sorry ass, if you can't reciprocate the effort I'm giving you! Never chase love & affection, if it is not given freely, for one, it's not worth having, and secondly, they don't want you bad enough. Know your worth. It has taken me years to feel worthy of a great love, and some days, I feel as if I don't deserve it truthfully. However, I'm a strong, confident woman, who knows, I'm a mother-fucking-prize & whoever I choose to date next better treat me as such. My friend told me something which sounds a little off & harsh at first take, but I think its actually so on point, he said 'date someone who worships you & thinks you're a goddess.' If you have someone who just absolutely adores you, they won't fuck around with you, and they will make you feel so loved. Isn't that all we want to be at the end of the day, adored and loved beyond anything? I know I do. So tell those fuckboys to fuck off & drop anyone who isn't putting in an adequate amount of effort. Also, check yourself. Maybe it's you that is not putting in the effort? If you aren't, ask yourself why, and make a change either way! Either cut them off nicely and concisely or get your ass in gear and start being a good friend/romantic partner! I struggle with the fact that I'm an outgoing go-getter, who goes after what they want. So when I know I like someone, I go all in, which can and has scared a lot of guys off. I like my attitude though, I think more people need to be upfront in what they want (just don't be a creep about it!) For myself though it can be difficult to know when I need to pull back and see if they are as into it as I am.  I've been trying to be very self-aware of this as of late. Difficult doesn't even begin to explain it because when I like someone, I want more than anything to shower them in attention and affection! That is how I realize though, someone needs to treat me and that its love that happens when it's two people trying to outdo one another. Each person should feel as though one another treats them as a god/goddess. So if you aren't getting that great effort, I'm sorry, but its time to say goodbye! It's scary at first, but it will feel so liberating after, I promise! Not too mention, a good dose of fear, can make some people who were on the fence, come back full-force with their tail between their legs on occasion! So I did some cleaning-house today with some guys and I feel pretty relieved to be rid of some of these draining relationships. Here's to better days & better loving. xx
I feel like I'm in limbo. I've got all these amazing, happy, euphoric happenings going on, that I am so elated about; however, on the flip side, I've been having some really low lows, & been experiencing a lot of bad luck as of late. In stride, its great, because the lows, really make you appreciate the highs. So I'm feeling balanced, but simultaneously I also feel incredibly off balance. I'm a firm believer in karma, & I feel as though I have racked up a lot of good karma as of late, so I'd be lying if I wasn't frustrated with the lack of follow-through I'm getting with it. You will never regret kindness so I always strive to practice kindness daily & I believe it truly enriches your life. So I'm hopeful good things are coming my way, & I'm on the precipice of greatness.
My scattered thoughts, that I'm not really capable of penning out eloquently today are the following:
Foo Fighters are an absolutely incredible band, & David Grohl is such a joy and breath of fresh air to watch on stage. If you ever can afford to see them, go!
Dating is the easiest but also most challenging task a mid-twenties person can take on. I'm getting pretty tired of the song & dance, and just making decisions about it. Where's my prince charming I'm head over heels for, that reciprocates those feelings, at already!?
Your health comes first! I haven't always practiced this, because by nature I'm a people pleaser & do what's needed of me always, no matter what. However, you must know when you need a break, mentally or physically & take the self-care in order to do so. I'm trying harder to remember this & am better at recognizing when I need a break.
I feel like I need a hike up in the mountains, any takers?
Anyways, thanks for reading my random array of thoughts today. Ask me some questions! Also, go outside, & listen to some Foo Fighters! 
Ha Ling Peak – taken by yours Truly 
The Alan Parsons Project – A Dream Within a Dream, Edgar Allen Poe is the coolest album I've stumbled upon in a long while. I found it a couple weekends ago in a cute little bookshop discount bin, thinking it'd just be an album of his poems recited. It was soooo much more than that, and listening to this album on vinyl is everything!
So last night I saw A Star Is Born which was actually pretty fantastic. Spoiler alert though, if you're sensitive to suicide, or just a really emotional human it will make you bawl your eyes out……in the theatre……..on a third date. Which was obviously me, last night. I'm really not a crying type of gal either, but man, the waterworks just hit me hard! I lost a friend to suicide this past May and was unable to attend the funeral service. Missing the service, I never really mourned what had happened, & I think it hit me all at once last night. Anyone reading this, please I urge you to check in on your friends! Watch for the warning signs, and if you need help, reach out to suicide hotlines (Main Crisis Line:(403) 266-4357.) Anywho, I legit couldn't stop bawling, no matter how hard I was trying, Lady Gaga wouldn't shut the hell up. My poor date was trying to console me and was luckily so nice about it all, but I was pretty embarrassed. I really hate when I cannot control my emotions. I pride myself a little bit in being able to compose myself, no matter what is going on around me, or within me.
Fast forward to a lovely gynecologist appointment in the morning (yay vagina swabs) with some bad luck parking & driving, running late, terrified of what my diagnosis might be. After that fun ordeal, I decided to go wash my car. One of those coin-op ones. So I get the metal hose and crush cleaning my car, feeling satisfied. I put the hose thing, back in the holder, and drive away. Well, the hose thing, sort of hooks onto my car mirror awkwardly, and I heard a bit of a noise, but looked in my rearview mirror and didn't see anything amiss, so I figure it just sort was audible from it rubbing against my car. Fast forward to an emotional hangry Nikki in the McDonalds drive-thru adjacent to the car wash, and this angry looking man holding an odd metal pipe looking thing is running towards my car. He starts yelling at me while I'm giving my order to the speaker, that I broke his car wash, and "What the hell, you can't just drive off." I'm just like, of course this is happening to me right now. So I apologize profusely, ask if I can circle back after I grab my now much needed emotional McDicks & he luckily agrees for me to come back (After taking a picture of me & my car.) I pick up the McMuffin after getting some sympathy from the McDonalds employees admiring my goddamn freshly washed car. Thank goodness, I go in, and the angry man has calmed down, I apologize some more, and he decided to charge me $20.00 for the part I broke, which seems reasonable. So hey, could've been much worse.
But in the past 24 hours I've,
-balled my eyes out in public
-had to see if I have chlamydia because buddy I slept with somehow contracted it (ick)
-then broke a god-damn car wash
So here's hoping your day started out better than mine. Attempting to keep on the sunny side of life though, and just taking it all in stride the best I can.